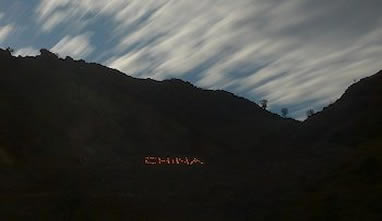 The problem of relating the local and global in dealing with ecology, sustainability, predjudice and enlightenment. The power of site, language, and the sun.
Cheap Chinese made rechargeable lights were set up in a scar formed by a disused mining site on a ridge on the outskirts of Alice Springs to form the words CHINA. Each light resembled the shape of little houses or pagodas. China is Australias number one customer for mineral exports, fuelling the Chinese economic boom, and in part transformed and returned as consumer goods.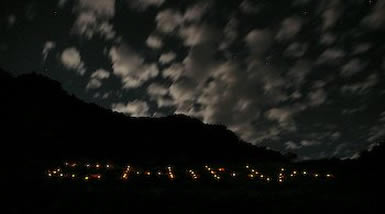 On the 3rd night after its installation the peice was destroyed by unknown person/s.
53 Chinese made Solar Lights total dimensions 2400 cm x 500 cm
Curator: Kieren Sanderson